Our goal...
provide a fun system to help
students
of
all ages
learn
the multiplication facts
Alan Walker - Owner and Chief Education Officer (CEO)

Alan Walker has been an educator for over 30 years.  The book, Memorize in Minutes: The Times Tables, was based on a method Alan developed in his classroom over 10 years ago. Using pictures and stories, he was able to teach ALL of his students the times tables in a few weeks spending just 10 to 15 minutes a day. He shared his method with other teachers, and these teachers provided constructive feedback in return. The final book was a result of hundreds of hours of research and development.  His newest book, Multiplication in a Flash, uses "quick tricks" (mnemonic devices) to teach the twos, fives, and nines, and uses pictures, stories, and activities to teach the remaining facts.
Alan's honors include Washington State Teacher of the Year Nominee, Washington State Christa McAuliffe Award for Excellence in Education, and Washington State Technology Leader of the Year.
---
Jon Coffield - Senior Web Developer and Design Manager

Jon is the "wizard behind the curtain" at Multiplication.com.  Jon brought Multiplication.com into the big leagues with his incredible knowledge of Drupal, JavaScript, CSS, Apache, HTML5, and just about every other techie technology you can think of.  Jon was also the master mind behind our super popular multi-player games.  Recently, he wrote thousands of lines of code for our new student management system.
---
When you order from our website and your order arrives quickly, thank Laurie.  Laurie oversees our order management and order fulfillment services. 
---
Caycee Coffield​ - Social Media and Communication Specialist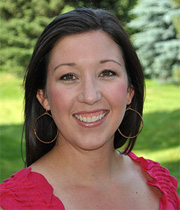 Caycee Coffield has a background in business and marketing and is also a  licensed Realtor. She has a passion for cooking and design which lends itself perfectly to her job at multiplication.com as a social media journalist and blogger. Caycee heads up our Pinterest and Instagram. She is a mother to 3 children who are very helpful, giving her creative ideas to make math and learning  fun.
---
Jen Wieber​ - Social Media and Communication Specialist

Jen Wieber is the editor of our monthly newsletter, and oversees our Google+ and YouTube pages.  Jen is also one of our amazing bloggers, worksheet designers and website quality control experts.  Her blogging topics are often peppered by her experience as a former elementary and middle school teacher, as well as her days spent teaching her own children at home.  She also generates lots of fun ideas as the teacher of the "Math is Fun" class at the local Homeschool Co-op.  The job she is most proud of is her career as a mom of three children and wife of a really cool guy. 
---
Elicia Zahm​  - Social Media and Communication Specialist

Elicia Zahm enjoys her workday at Multiplication.com as a social media journalist, blogger, and manages our Facebook and Twitter Accounts.  Elicia's background is in School Psychology and Adolescent Counseling.  Elicia is a mother of three kids ranging in ages from 8 to 17, and along with her husband, is a small business owner. Like all mom's, Elicia has become a professional juggler attempting to manage work, kids and home life. She gets by on Lattes and a whole lot of humor!  
---
Dana is the heart and soul of our advertising management. As a mother of two small children, she is also the perfect person to monitor the ads being served on our website to confirm they are appropriate for our students.
---
Kat Shin - Product Development

Kat develops many of our new products and assists with designing artwork and graphics.  Soon to-be-released worksheets will showcase her artistic flair.​