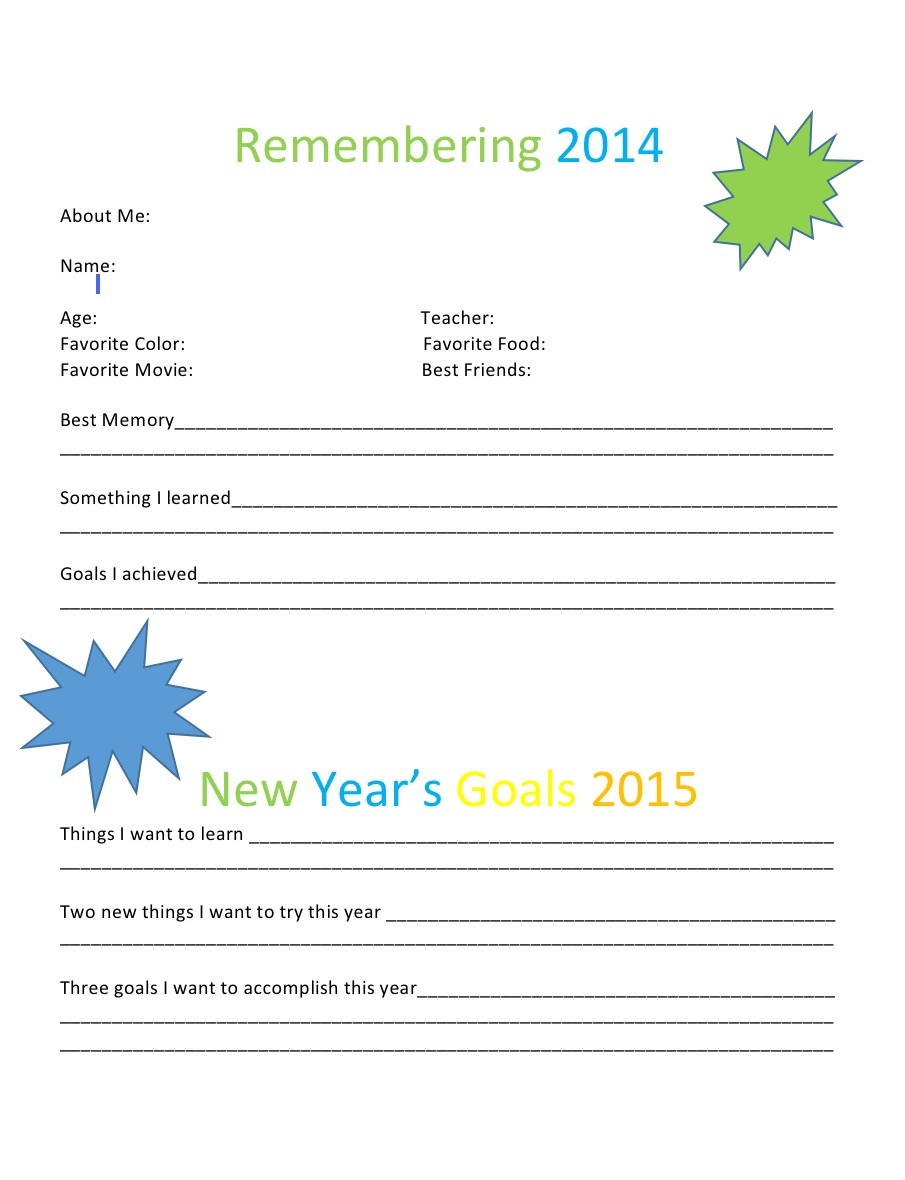 Writing out New Year's goals are  a great way to have children review their accomplishments from the previous year and set goals for the upcoming year. 
Have your children complete one each year and then compile them in a special book.  It is a great way to save memories!  
Here is your free New Year's Eve PDF.
Enjoy reminiscing about your year and setting goals for next year with your kids!